Barak cancels trip; Syria warns of attacks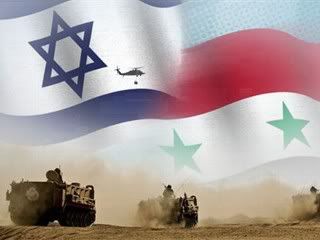 (IsraelNN.com)
Defense Minister
Ehud Barak cancelled his scheduled trip to Germany next week,
because of concern over the "uncertain situation on the northern front," Channel 2 reported Wednesday.
The report said Barak's decision may be connected to the publication of a Syrian report on the assassination of Hizbullah operations officer Imad Mughniyeh and quoted him as saying that while the northern front seemed calm, "things are bubbling beneath the surface."
Both Arab and Israeli military sources told
ABC News
that Syria has put its military on a defensive high alert. Damascus has also issued a partial call-up of its reserves.
Arab media reports quote unnamed Syrian sources as saying that Damascus fears an imminent conflict with the Jewish state.
According to some analysts, Syria fears that an Israeli attack might be sparked by Hezbollah, the militant Lebanese organization.
Read also

UPI's latest