It's not antisemitic, you stupid! It's just pro-palestinian!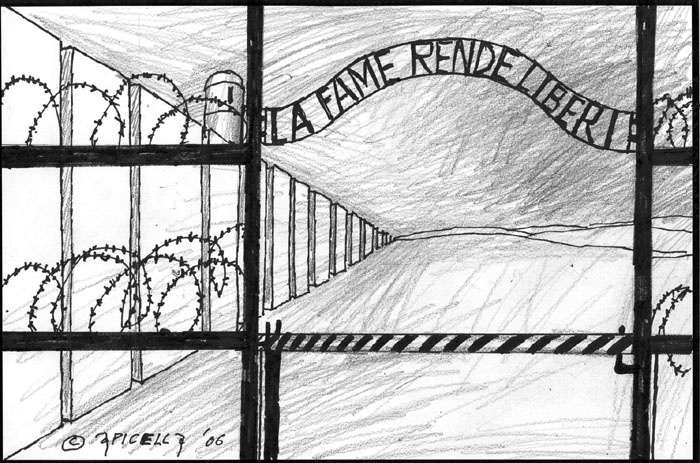 We are outraged by the blatantly anti-Semitic cartoon published on 12 May '06 by Liberazione, Mr Bertinotti's Partito della Rifondazione Comunista's daily.
The cartoon constructs an analogy between the deliberate Nazi policy to annihilate the Jews of Europe, and the Israeli policy of temporarily withholding some funds from Hamas.
The terrorist organization Hamas, which now controls the Palestinian Authority Parliament, has a long history of intentionally killing innocent men, women and children simply to advance its political agenda of hate. Hamas has consistently openly called for the destruction of our ally Israel.
Liberazione's apology is: "Certamente però non era antisemita. Era drammaticamente filo-palestinese" (transl: "Surely it wasn't antisemitic. It was dramatically pro-palestinian")
Whatever one's view of Israeli policies, this comparison is inappropriate and offensive.