Putin calls Yushchenko a Rogue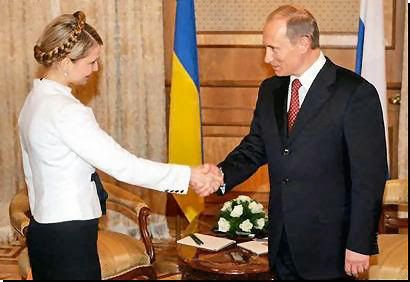 As
UNIAN
reported earlier, Ukrainian Prime Minister Yulia Tymoshenko was delayed flying to talks in Moscow on Thursday when President Viktor Yushchenko, her estranged political ally, commandeered her plane, she told reporters. The reporters said government officials had found a charter aircraft and she had taken off for Moscow with a small delay. Yushchenko`s press service said a plane taking him to the western city of Lviv had developed technical difficulties and returned to Kyiv, where he had taken a "reserve" plane.
According to Russian mass media, when RF Prime Minister Putin got to know about this incident, he said:
"A rogue stole her plane".
(UNIAN)