Bolivia bans U.S. anti-drug planes from flying over territory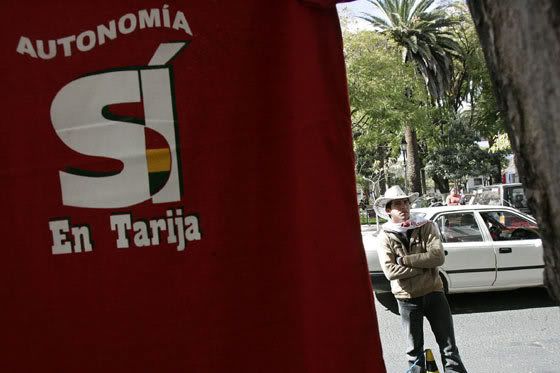 (Xinhua)
-2008-10-03 - The Bolivian government will not allow aircrafts of the U.S. Drug Enforcement Administration to fly over the country, President Evo Morales announced Thursday.
Addressing a project-launching ceremony in Bolivia's southern Tarija province, Morales said that the U.S. DEA asked for permission to fly over Bolivian territory in a letter he received two days ago.
"I want to publicly tell ... that nobody will authorize the DEA to fly over Bolivian territory," Morales was quoted by state news agency ABI as saying Thursday.
From Agencia Boliviana de Informacion:

(

"Hace dos días recibí una carta de la DEA de los Estados Unidos (donde) pedía a una institución del Estado permiso para sobrevolar el territorio nacional. Quiero decir públicamente, a nuestras autoridades del sector, no están autorizadas a dar permiso para que la DEA pueda sobrevolar el territorio boliviano")
Tension between Bolivia and the United States has been rising since Morales expelled the U.S. ambassador last month. Washington retaliated the following day by ousting the Bolivian envoy.
Bolivia is the world's third-largest cocaine producer after Colombia and Peru.
Bolivia has some 28,000 hectares of coca plantation, and most of the coca leaves are used to produce cocaine.